Old World Inn's Cabernet House was built in 1906 by E. W. Doughty, a master craftsman responsible for building many of Napa's landmark homes and churches, including the Noyes Mansion, current home of Wine Spectator Magazine. Doughty also built Napa's library and train stations. Many of his buildings still stand more than 110 years later, a testament to Doughty's skill and expertise.
From its very inception, Cabernet House has been a very special place. Doughty built it to house his family and as such, it is a classic contractor's home, full of rich architectural detailing he could show to potential clients. Back in the 1900s, Calistoga Avenue was the main route out of town for folks heading "up valley" to Yountville, St Helena or faraway Calistoga. Doughty sited his house so that travelers would see it for several blocks as they headed out of town—a beautiful billboard of his craftsmanship and skill.
The house stayed in the Doughty family for generations, and was the site of many happy family parties and weddings. The Doughty family still lives in the town of Napa, and have stopped by to share their memories of this house. It is indeed a very special place, rich with love and family history.
The story of craftsmanship continued. In the 1970s, a spa tub builder designed and built an amazing outdoor hot tub for the current owners of 1301 Jefferson St. The tub was designed to look like a cluster of wine grapes, with each "grape" on the perimeter being a little personal alcove for each lucky hot tubber. There were a total of 8 of these personal nooks, making for a wonderful spot to relax in the evening.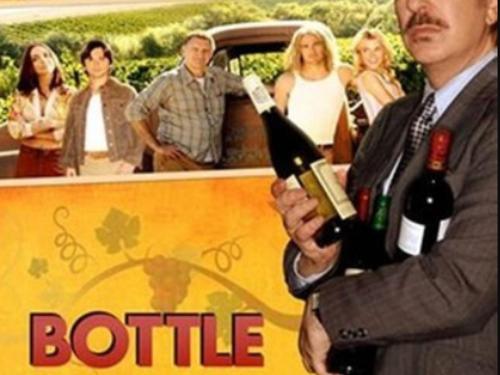 A few years later, that same hot tub builder bought the house, and began the extensive restoration and renovation to convert the home into one of Napa Valley's very first bed and breakfast inns.
The "Napa Valley Bed and Breakfast Inn" opened its doors to guests in 1979, just three years after the Judgement of Paris, an event which rocked the world of wine and firmly placed Napa Valley on the map of the world's best winemakers.
The movie BottleShock is loosely (VERY loosely) based on this event. We were fortunate to meet and talk about the inn's first years with the original innkeeper, and he shared some amazing stories.
One of the inn's first guests back in 1980 was Paul Newman, who stayed here when he raced his cars at Sears Point.
In 1981, Mr. Newman placed 8th driving a Datsun 280ZX Turbo #33 in the Sears Point 100, and again placed 8th in 1983 at the Sears Point Budweiser Trans Am Championship driving the same car.
1980/1981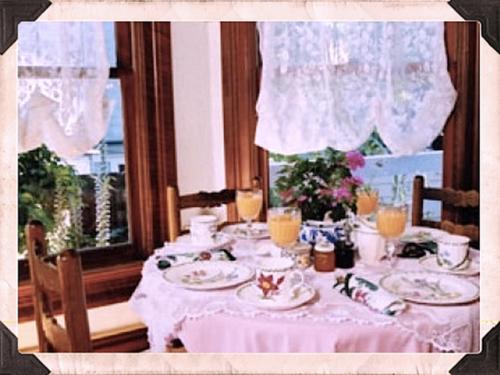 In 1980, the inn was sold to the Villiers, a British couple who brought with them a passion for innkeeping and attention to detail that has been with the inn ever since. In 1981, the City of Napa passed the first B&B Ordinance, acknowledging and legitimizing the Inn as a real business.
The council passed the ordinance in February and the "Napa Bed and Breakfast Inn" at 1301 Jefferson Street was granted its Use Permit just a few weeks later.
The Inn was actually a bit of a celebrity back then. Interior decorators from Macy's came in and redid all of the rooms, featuring them (with their newest products) in their fall ads of 1982. That early publicity brought in lots of new guests, many of whom continue to be regulars to this day, and have watched the inn evolve over time. Back then, doilies were in abundance, in keeping with the tradition of a fine bed and breakfast inn.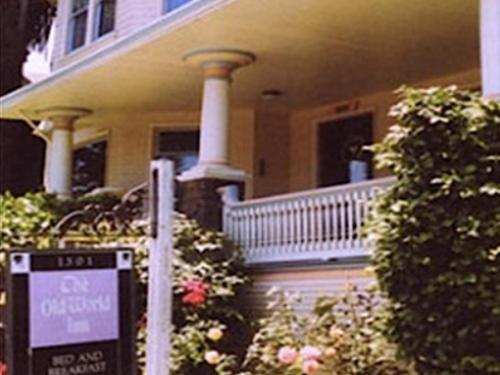 After the Villiers, Diane Dumaine bought the Napa Bed and Breakfast, changed the name to "Old World Inn", and expanded the inn from 6 rooms to 8.
Not much is known about Diane's tenure, but she is credited with changing the somber, dark colors on the outside of the inn to peach, pink, and light blue, to match what Macy's had done with the interiors.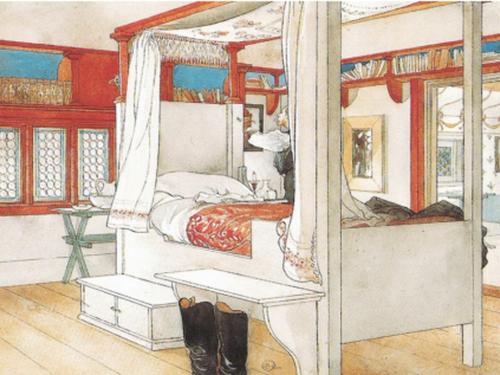 After 7 years, Diane sold the inn to Sam van Hoeve, a Dutchman who also expanded it, and painted some of the inn's rooms in cool pastel colors, to honor his favorite Scandinavian artist, Karl Larson. Larson's colors were well suited to the inn's original Macy's makeover, and van Hoeve even styled the front bedroom suite (which he called Michaelangelo) after Larson's own bedroom (see painting, to left).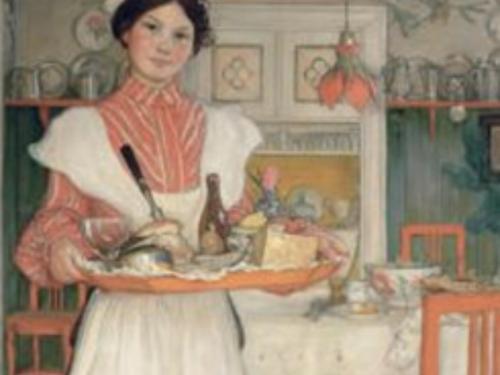 Larson's paintings were a simple and beautiful inspiration for the inn.
In 2003, Russ Herschelmann and Sharon Fry, newly married, took over the inn from Sam, and embarked upon some much needed renovations. They replaced the entire foundation, updated the electrical, plumbing and heating/cooling systems, and hired San Francisco Painted Ladies colorist Bob Buchter to come up with a more "old world" color palette to fit with the inn's name.
In 2003, the house's outside paint scheme was still peach and pink (from the 1970s), and the interior spaces were also peach and pink, with powder blue bows hand painted on the ceilings dating back to the early 1980s.
Old lace doilies were everywhere—hanging on the walls, layered on the tables. Each guest room lots of doilies. The look was charming, but a bit out of date.
"The first thing we did was de-doily the place", says Russ. "We wanted it to reflect what modern day wine country homes look and feel like."
Over the new few years, Russ and Sharon repainted all of the inn's rooms with Bob Buchter's bolder, more European color palette, which drew its inspiration from both historic San Francisco paint colors and the colors of the flags of Europe.
Gold, deep burgundies, forest greens, and accents of gold leaf, ivory, and mustard all come together to form a beautiful, timeless ambiance reminiscent of Europe's old world inns.
Gold, deep burgundies, forest greens, and accents of gold leaf, ivory, and mustard all come together to form a beautiful, timeless ambiance reminiscent of Europe's old world inns.
European antiques, Venetian plaster, fine woodwork, Italian Scavo glass and old-world fixtures now all come together to form a comfortable wine country home.